Founded in 1998, PuddleDancer Press is the largest publisher of Nonviolent Communication (NVC) related books. Our small team is committed to developing the highest-quality NVC learning materials, and to help ensure continued access to these materials worldwide.
Each year, PuddleDancer invests significant resources into promoting the life-changing skills of NVC, world-renown peacemaker and founder of NVC, Dr. Marshall Rosenberg, and our other authors and titles. Through our monthly e-newsletter, NVC Quick Connect, we reach more than 15,000 people around the globe with valuable self-help articles and exclusive book specials.
Since 1998, PuddleDancer has donated more than 80,000 books to individuals and organizations in need around the globe. And, our promotion efforts help local NVC teams and trainers draw more and more people to this life-changing work.
We also remain committed to encouraging and supporting the translation of our NVC titles into every language. We support this effort in the following ways:
Partnering with established publishers in each country or language to make our NVC titles as widely available as possible
Where an established publisher isn't available, we work with local NVC supporters to translate titles and make these titles available locally
We support the development of NVC learning communities by offering our NVC titles at the best wholesale prices available to trainers and organizers worldwide.
How Was the Name PuddleDancer Press Born
Why did I choose PuddleDancer Press as the name of a publishing company focused on Nonviolent Communication?
I was thinking about what to name the company for some time, when one morning I was taking my four-year-old daughter, Malia, to school. It was a dark winter day—stormy and rainy with thunder crackling. As I was walking her to class she saw a giant puddle. Without warning, she ran to the puddle and jumped in and splashed around joyfully, dancing and singing in the rain.
I was so touched that she was just loving the puddle dancing—it occurred to me that this was the name I had been looking for. Essentially to not let outward circumstances determine how you feel, to find pure beautiful energy doing what you love, to celebrate and live in the present moment.
That was the beautiful fun-loving energy I wanted the publishing company to represent—thus PuddleDancer Press was born!
Meet the PuddleDancer Press Team
PuddleDancer Press, founded in 1998, is made up of team members from different companies and locations. They are brought together by a shared passion for Nonviolent Communication and all bring valuable skills to the team. Read on below to learn more about our team, who we are and what we do!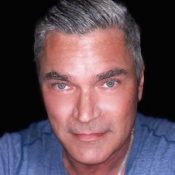 Meiji Stewart founded PuddleDancer Press in 1998 out of a desire to improve access to high-quality Nonviolent Communication (NVC) learning materials around the world. NVC is also known as "Compassionate Communication" or "Collaborative Communication." After attending an International Intensive Training (IIT) with Marshall Rosenberg, Meiji realized how a publishing company focused on NVC works could play a key role spreading NVC consciousness into mainstream culture.
During the past twenty-two years, Meiji and his team have published and promoted Nonviolent Communication and created a library of NVC books. We have now sold more than three million copies of NVC books that have been translated into more than thirty-five languages. This would not have been possible without the support of hundreds of NVC trainers and NVC supporters spreading NVC worldwide along with Meiji's incredible team of dedicated, enthusiastic, and highly skilled coworkers who want a more compassionate world.
Meiji has participated in a ten-day IIT, dozens of one- to three-day NVC workshops. Meiji also helped organize Marshall's visits to San Diego, California, with his best friend and former partner, Neill Gibson. Neill is and will always be deeply missed. Meiji had owned a gift book publishing company called Keep Coming Back before meeting Marshall Rosenberg and starting PuddleDancer Press. PuddleDancer Press continuously donates NVC books to more than forty prison programs and inmates, as well as to other less fortunate populations. Meiji lives in Encinitas in southern California with the love of his life and his best friend, his wife Claudia. They have two grown children, Tommy and Malia, and three dogs that make their house a home.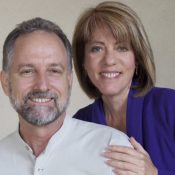 A Tribute to Neill Gibson
Neill Gibson had more than one thousand hours of training and had been practicing the consciousness of NVC from 1993 until his death in 2016. In 1998, he helped transform Meiji's company, Keep Coming Back, into PuddleDancer Press. After that he served as a consultant directing business operations and foreign rights. From 1999 through 2005, he served as a volunteer area coordinator for the San Diego NVC, helping plan and promote events and training opportunities in the San Diego area. In 2003, he coauthored the NVC-based booklet, What's Making You Angry? Ten Steps to Transforming Anger So Everyone Wins.
From his desire to share the great value of NVC, he partnered in life and business with Beth Banning to create many personal growth and self-help offerings, such as a coaching certification course, eCourses, books, and consulting services that support developing the underlying consciousness of the NVC process, but complemented with a unique blend of additional insights, principles, and practices. His partner Beth is grateful to continue his legacy in this way. She invites you to sign up for their Free Weekly eMail Tips Series. Please go to:
https://incitecoachingacademy.com or www.FocusedAttention.com.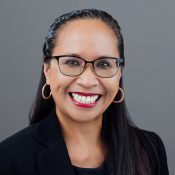 Rights and Accounting Administrator
Ruth has worked in accounting and contracts for more than twenty years. She previously worked for billionaire philanthropist Joan Kroc, preparing financial compilations of her private foundation and personal portfolio.
In addition, Ruth's experience includes:
Coopers & Lybrand preparing compilations prior to tax filings and audits
Pacific Southwest Biological Services, Inc. and Tierra Madre Consultants, Inc., marketing, service agreements, procurement, logistics, and accounting for twelve years
Amec, working with accounting, administration, and intake of more than $80 million in federal contracts.
Currently, Ruth is passionate about working with PuddleDancer Press on publishing books and resources about Nonviolent Communication. She takes great joy knowing that with every new domestic and foreign rights agreement signed, the message of empathy can transform lives around the world. For Rights inquiries, please email [email protected].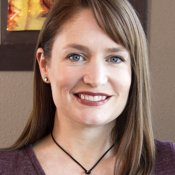 Designer and Art Director
Shannon Bodie has worked in the publishing industry for more than twenty-five years and started working with PuddleDancer Press in 2002, designing their logo and book designs. She has enjoyed sharing her knowledge as a speaker, consultant, and design judge for more than twenty years. Shannon has a reputation for outstanding service and award-winning design. She specializes in book covers and interior layout, e-books, websites, print and online marketing, social media and branding. View her portfolio at BookWiseDesign.com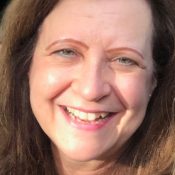 Palma M. Odano has been involved in book production for several publishers and independent authors for more than twenty years and specifically with PuddleDancer Press for more than half that time. As books production manager, Palma coordinates with editorial and design staff for all PuddleDancer Press books and booklets. Her responsibilities include: copyediting, proofreading, maintaining lists, schedules, and files, as well as coordination with the distributor for new publications. Palma lives in Culver City, California, with her family, and can be reached at [email protected].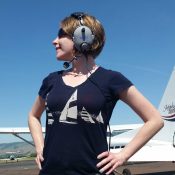 Jen is a mother, writer, editor, nonprofit administrator, and web content specialist based out of Seattle, where she lives with her husband, their baby son, and a cat. She's written for Women Write About Comics, The Dream Foundry, and other online venues, but has not yet convinced herself to call any of her fiction manuscripts complete. You can find her online at jengrogan.com.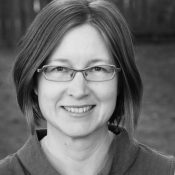 Kyra Freestar and her partners at Tandem Editing LLC provide quality editorial support—from big picture editing to line editing to final proofreading—for articles and books that help people build a more just and compassionate world. Kyra has been delighted to edit for PuddleDancer Press since 2006, because she learns something new from every writer and every book.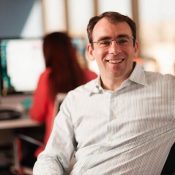 Stéphane was introduced to NVC while teaching at The Grauer School where Meiji's children completed middle school and high school. Marshall Rosenberg gave a workshop to the teachers at the school and Stephane participated in an Internation Intensive Training in 2005 . Since then, he has helped Puddledancer Press in many technical and marketing capacities through his transition from teacher into starting his own web development company Techaround.net Inc. 
Summer is part of the Techaround team and works with the PuddleDancer Press on eBook marketing and promotions. She is based in Los Angeles, CA and in her free time does local improv. She is a supporter of Nonviolent Communication and is grateful for the opportunity to help spread compassion and increase awareness of NVC.